Shlomo Sixt Car rental
Shlomo Sixt is the Israeli branch of the well know world Sixt Company and a part of one the biggest corporations in Israel also know as the "Shlomo Group".
The task was to redesign the overall look of Shlomo Sixt Israel and to suggest a fresher and better way to get a good conversion on the page.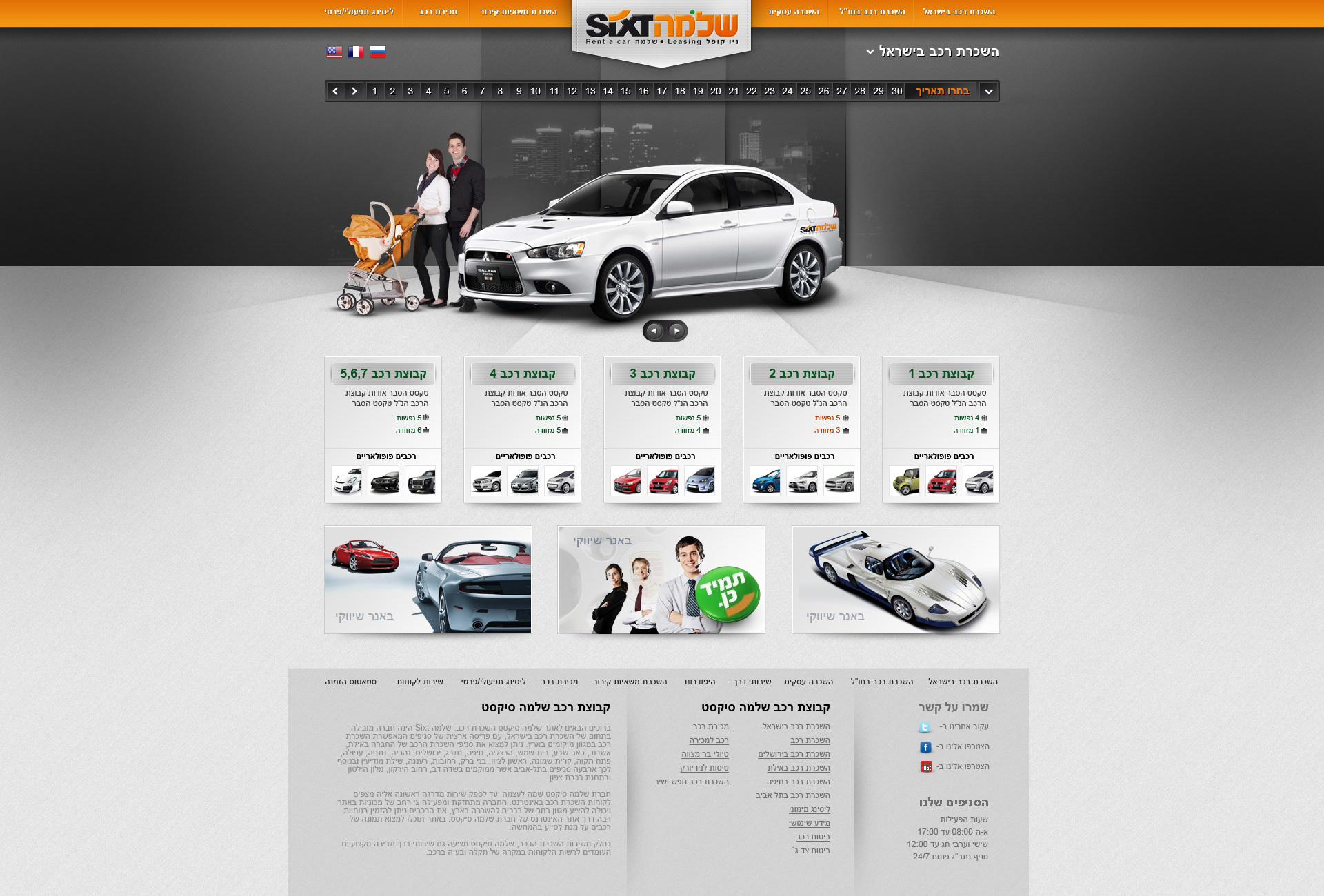 Choose your preferred date to start with, enter your pickup point, for example :Tel-Aviv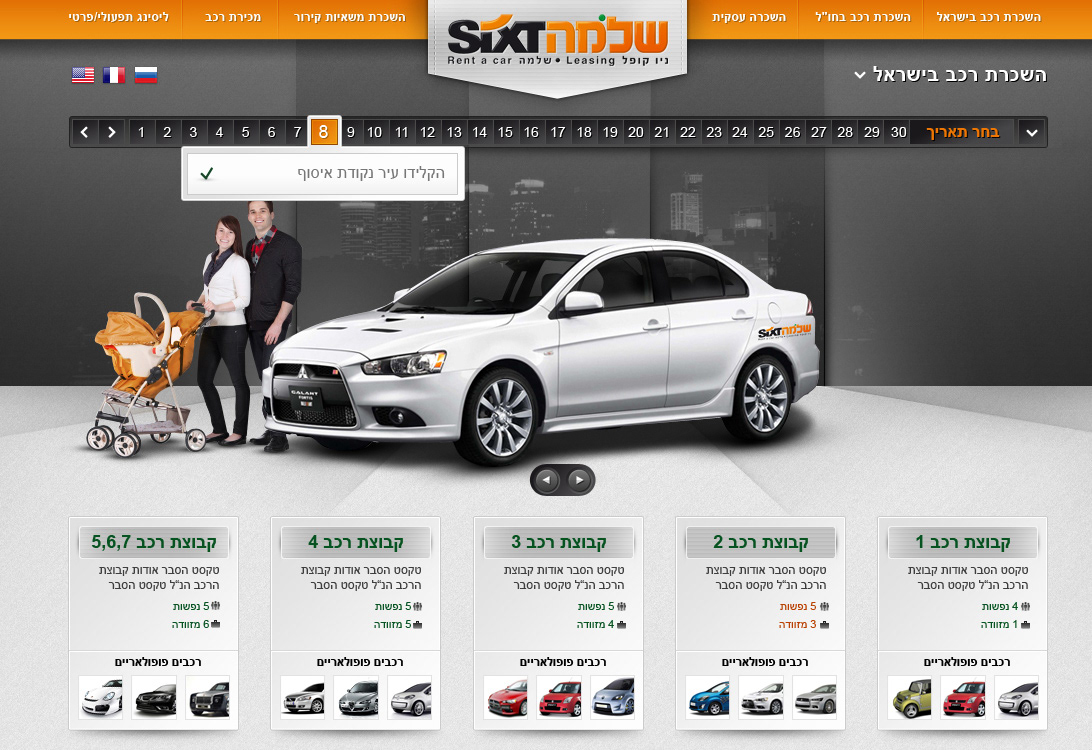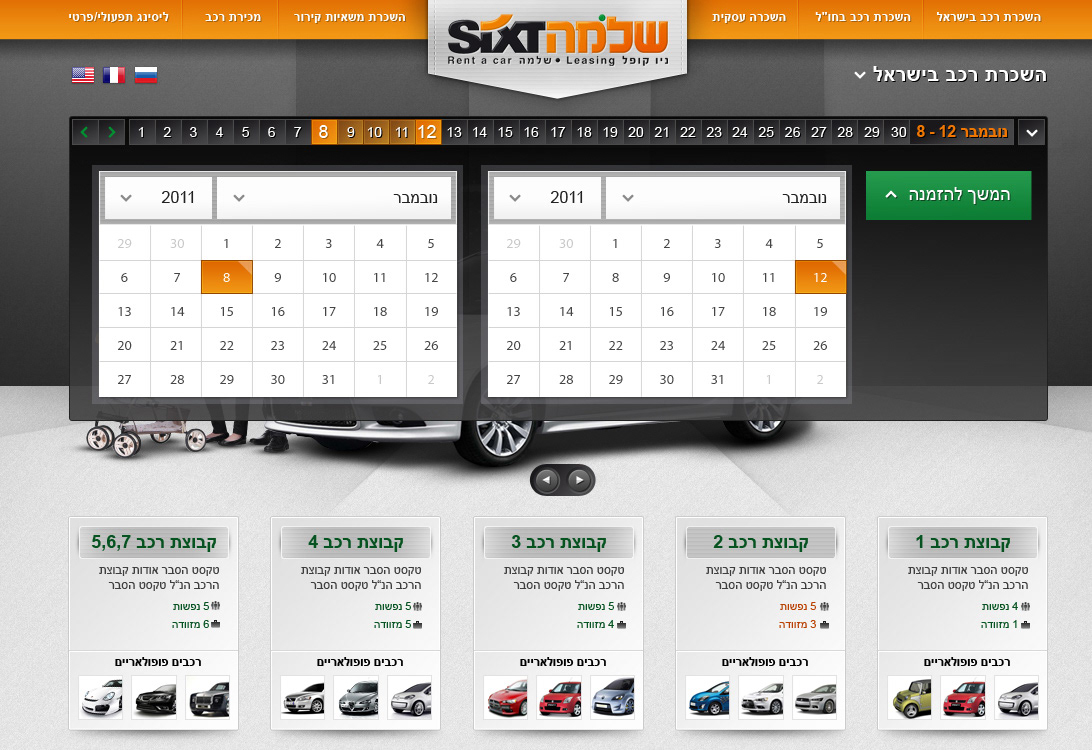 After choosing the dates, customer may choose an available car  (for the period of time chosen below)by browsing using the arrows below or leave the default version. In this point a user will get a "My Basket" area which will accompany him throw all the website pages and enables him to change the reservation any time he desires.